When you've got pets, keeping your home clean and cozy becomes a challenge. However, it won't be so challenging when you know several secrets of creating a perfect pet-friendly home. Here are some pet-friendly interior design ideas.
1. Fit locks and fix gates
Whether you're welcoming a new pet into a family or just taking a new look on how a pet-friendly home should look like, start with checking this dwelling for hazards. Try to look at everything from your pet's perspective. For example, if you are a happy puppy owner, think about floor-level kitchen cupboards that should be locked. Make sure your puppy won't fall accidentally from stairs. The same may happen to an elderly pet. For avoiding this danger just fix baby gates to stairwells.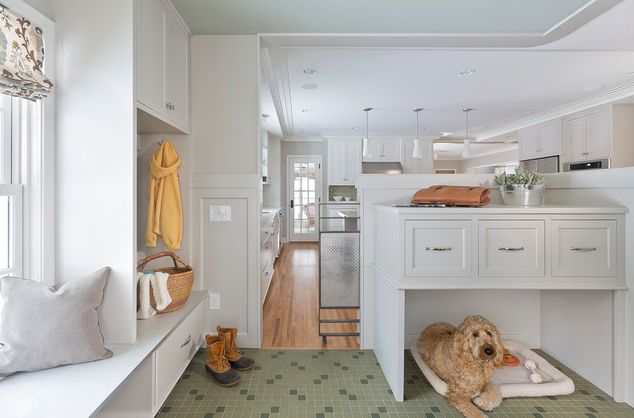 2. Close all doors
Check the height of your windows and windowsills depth. If these places seem to be dangerous for pets, block the access by rearranging your furniture. The same concerns such potential hazards as washing machines, ovens, fridges, etc. If you've got a small cat or dog, their desire to explore the world will be irresistible. Your task is to warn all family members and tell them to keep doors closed. Besides, it's better to always check inside before using any of household appliances. You can also place latches on cabinets.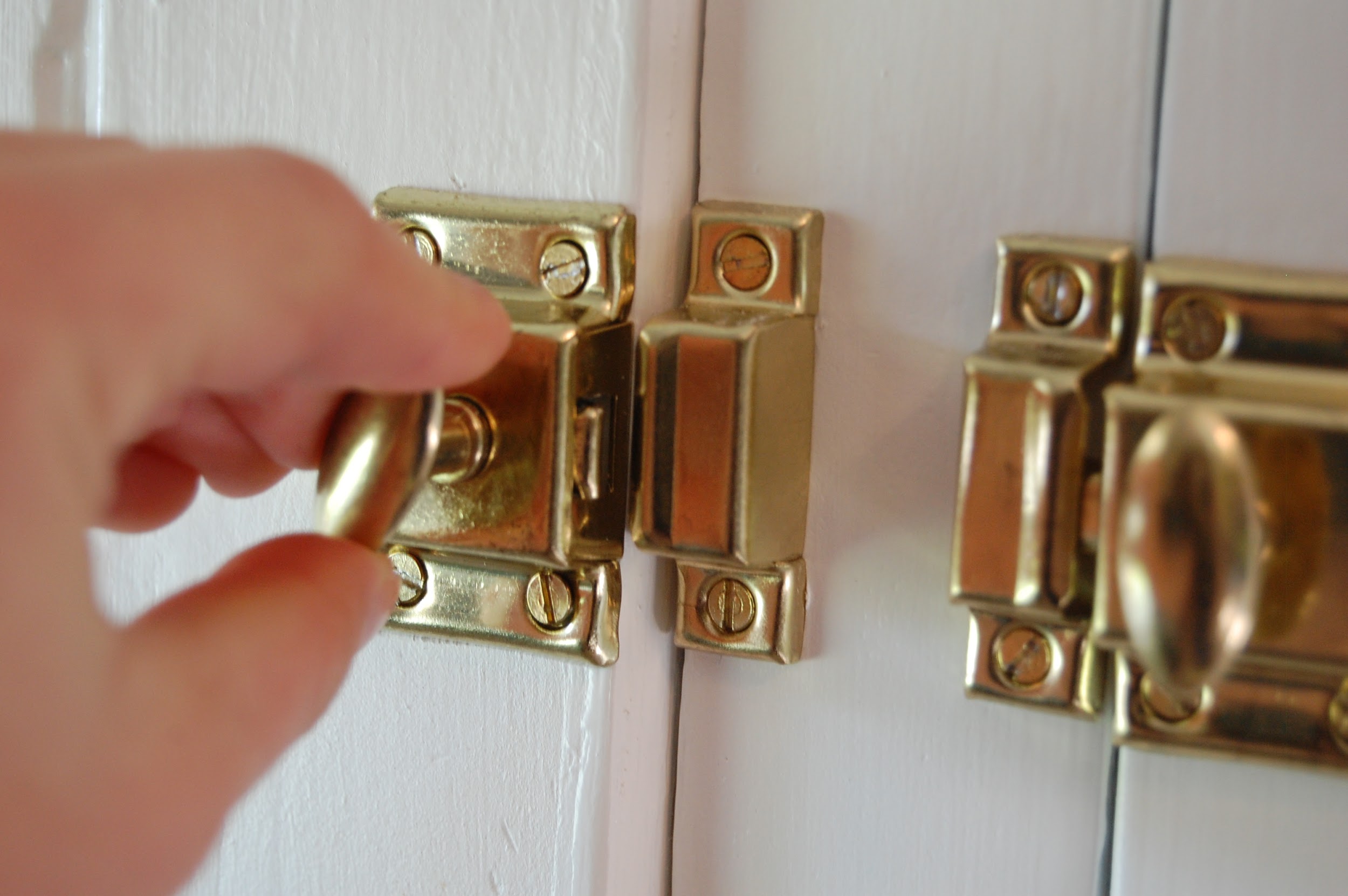 If you live in a house, you may build a hidden dog entrance. This dog door may lead to the yard or even a kennel. Fixing the door, you may control the time a pet spends outside.
3. Hide electrical cables
How many electrical cables have your got over the house? You can remember about some of them, but your pet will definitely find all cables. Avoid any dangerous situations by hiding cables and tucking them behind the furniture. If it's impossible to hide cables, buy thick cable protectors. They will save both your pets and electrical devices.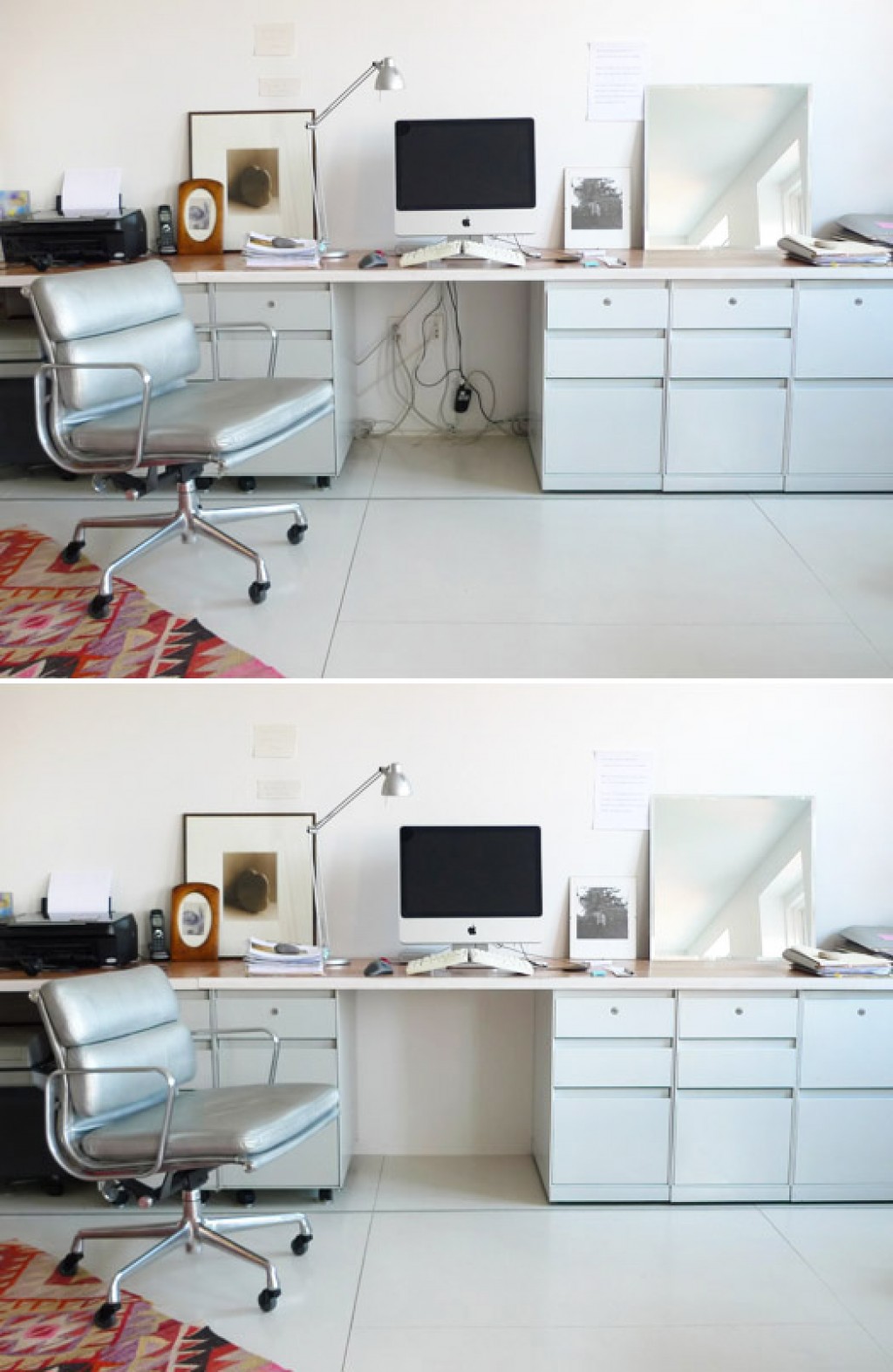 4. Mind the toxins
What do you love more: plants or pets? Maybe, you don't even have to make such a choice. Browse the Internet for checking whether plants you have at home are pet-friendly. Such plants as aloe, asparagus fern, corn plant, elephant ear, fiddle leaf, dumb cane, lilies, and silk pothos are toxic to your pets. The same concerns azalea, amaryllis, begonia, chrysanthemum, cyclamen, daffodil, ivy, and tulips.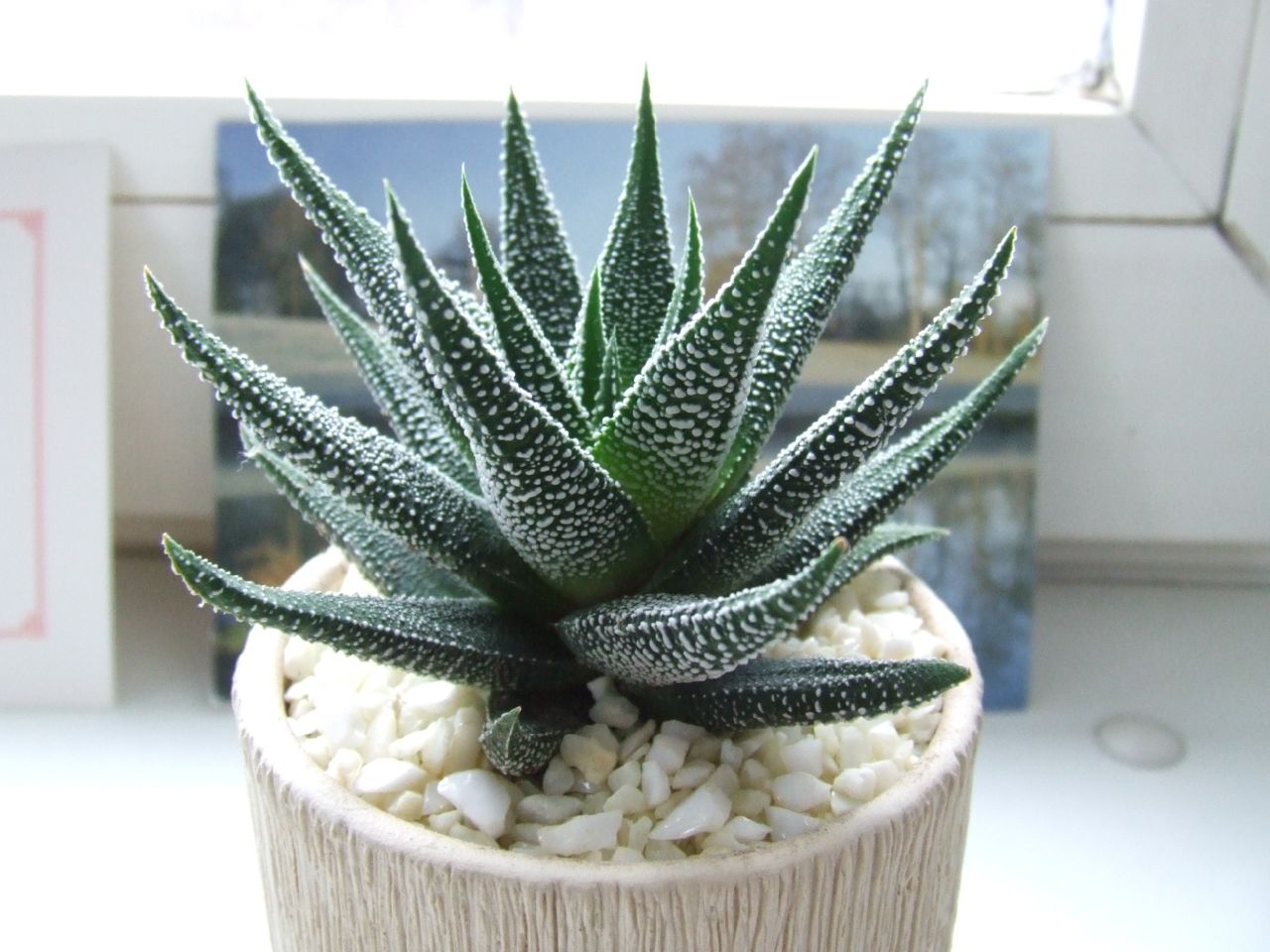 5. Keep dangerous things out of reach
Laundry supplies and medicine may contain many toxins that are dangerous for your pets. You don't want pets to accidentally drop or drink some of these goods. Make sure you store such things out of pets reach: top drawers, latched cabinets, medicine chest, etc. This will save you from constant cleaning and your pets from getting sick.
6. Is a rug obligatory?
If you've already got a pet, you know how quickly your floor may get ruined. Expensive rugs won't get through the toilet training time. However, carpet fans may buy some pet-friendly rugs, for example, flat weave carpets. Choose those that are made from natural materials, like wool that is stain repellent. Forget about shag, jute, and sisal.
Consider buying rugs in dark colors or with small patterns. They hide spots better. However, you should also remember that rugs become the source of the bad smell, bacteria, and hair harbor. You may avoid using rugs. Just choose hardwood flooring. The most durable woods are cherry, maple, elm, hickory, balsa, mahogany, sycamore, and oak.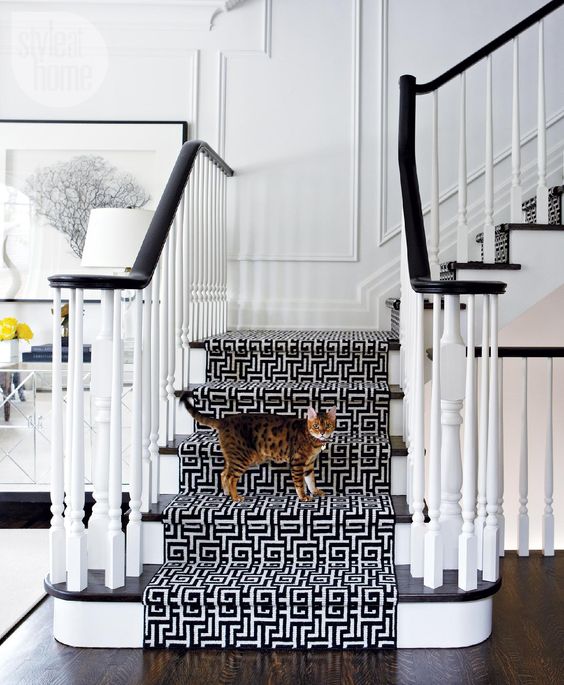 7. What about the sofa?
A sofa is a place where you cuddle with your pet and spend long hours playing or just sitting together. When you're at work, pets don't neglect playing with cushions and bedding. Besides, you know what I mean saying "playing". It's the euphemism for "turning the whole house into a mess". As a pet owner, you should be ready for this: order some pet-friendly sofa covers. They must be removable and dry clean. Don't choose linen or tweed. The same concerns sofa upholstery. Velvet may be one of the best upholstery choices. Besides, many pet owners choose leather as it doesn't absorb odors.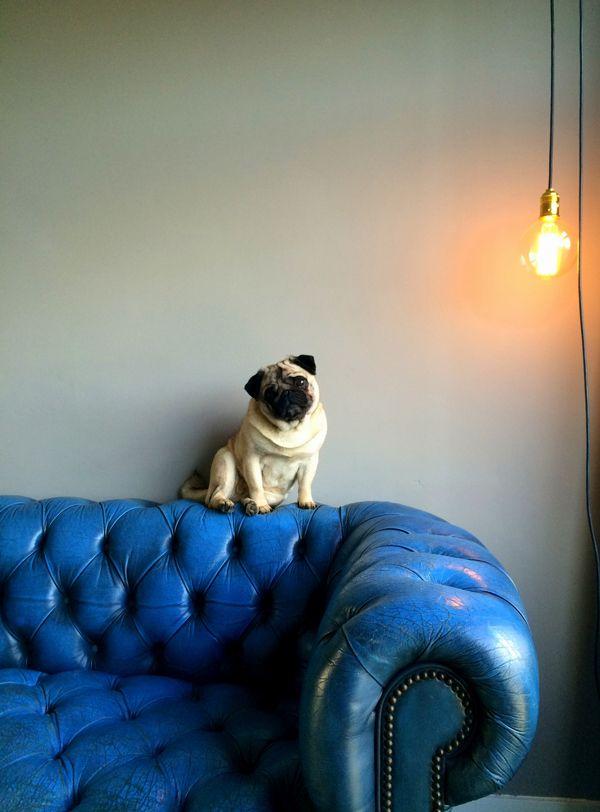 8. Throw blankets are better than a ruined upholstery
Choosing pet-friendly throw blankets, you save a lot of money. First of all, the sofa cover doesn't get ruined so easily. Secondly, a blanket allows you adding a splash of color to the interior or some bold patterns. Thirdly, as many pet owners use crates for discipline and providing pets with security and comfort, a throw blanket may hide its ugly metal view.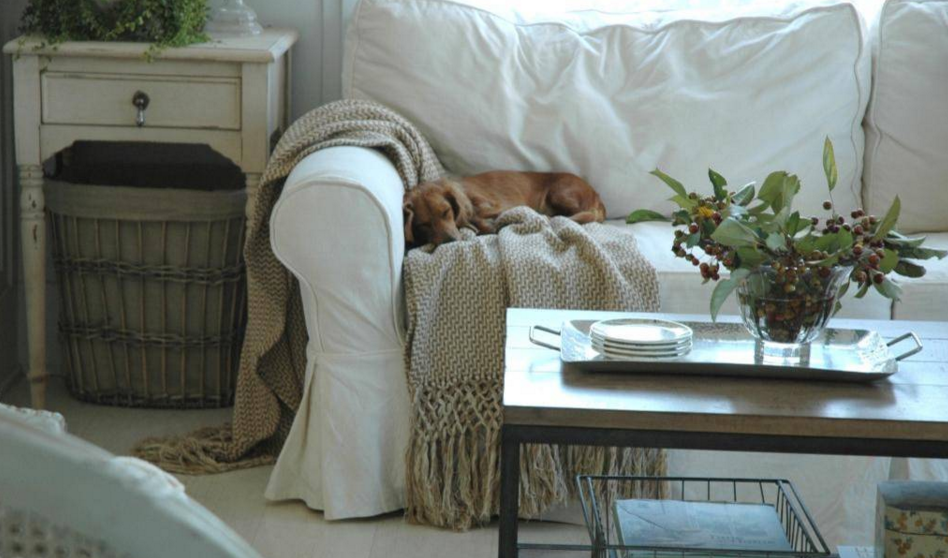 9. Can you afford a clean-up station?
If you live in a house or a big apartment, it's clever to create a "dog stop" somewhere near the entrance. You can do it yourself by using bookcases with hooks and baker racks. If it's possible, it'd be useful to create a small washing station for your pet in a bathroom. Thus, your floors will be cleaner even after you've been walking your dog in a heavy rain.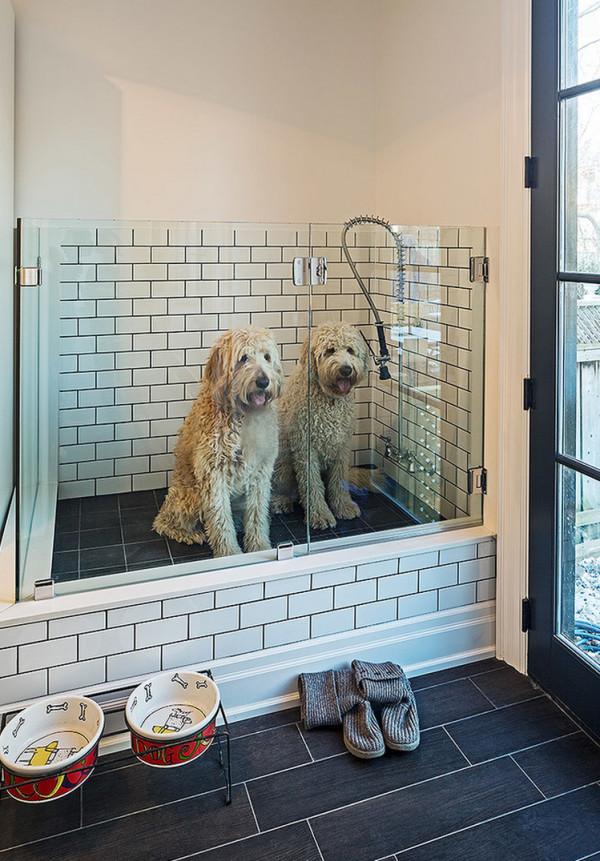 10. Where is its bowl?
The idea of built-in feeding bowls may save you a lot of space and time you spend on cleaning the mess after knocking over feeding bowls. You may use a space under the kitchen island or some of lower cabinets. Make sure the surface is easy to clean. Choose metals, for example.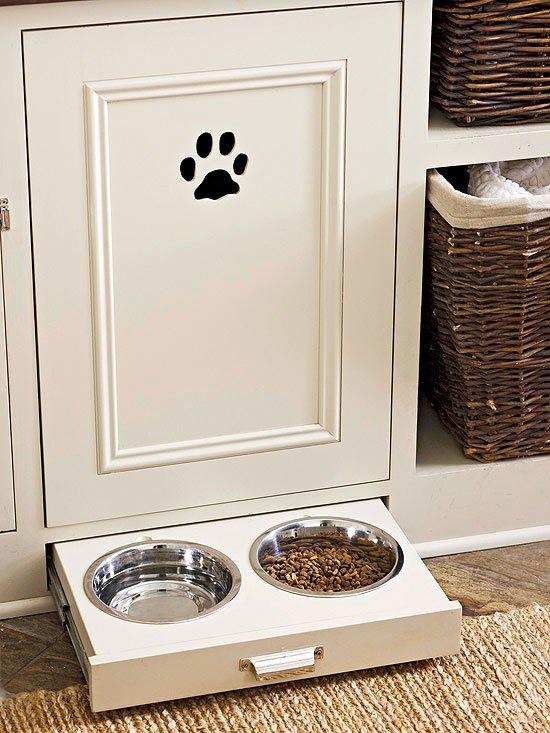 Keeping pets may be difficult and challenging for your interior. However, pets make your interior more interesting. They turn dwelling into a real home. Before buying a pet, you should do two things. First of all, you should guarantee that pets will be safe in your interior. Secondly, you may change the interior design in such way that both you and your pets feel comfortable at home. There are several pet-friendly interior tips that will be helpful. Choose the right flooring, furniture, and upholstery. Fix all gates and hide cables. Keep pets away from toxins. Think about built-in bowls and cleaning stations. Voila! Your home is pet-friendly now.